Who's for a Gin & Tonic?
Blog
|
21 Feb 2021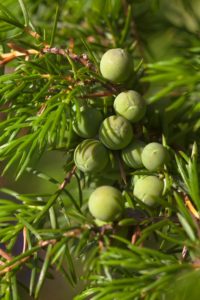 GLOBAL PROTECT COMMON JUNIPER
I've often told this story about when I was a little girl my mother used to put her ring in the bottom of her glass of gin & tonic to clean it. I always thought it was the alcohol, but no – it is the Juniper!
Juniper is a natural cleanser, and  we use Juniper for our 'Cleanser, Tonic & Eye-Makeup Remover.'
The protection capacity of Global Protect Common Juniper is also extremely efficient since skin is aggressed at many different levels (pollution – UV – oxidisation etc) so it is necessary to protect it by activating several defence systems as Juniper limits the damage to cells by activating these necessary defence proteins.
I really love to know there is an army of goodness, going to work on me and my wrinkles every day!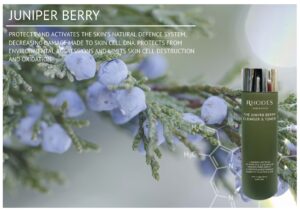 By growing our crop of Juniper in a laboratory – in a  totally clean atmosphere, and using Plant Cell Technology a further benefit was discovered in that open pores were seen to close significantly. Extract of Juniper combined with cooling soothing Aloe Vera and healing Allantoin, that is especially good for troubled skin, can work magic. Not only do you have a very efficient cleanser that is gentle enough to remove eye makeup, but also a cooling healing combination that shows wonderful results for troublesome skin.