Maca Root
Blog
|
02 Aug 2021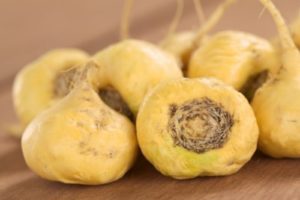 PERUVIAN MACA ROOT:
The Maca root looks like a turnip but my goodness she is not called Peruvian Ginseng for nothing!
In clinical trials the extract showed a 35% reduction and improvement on wrinkles and laughter lines in just 4 weeks, because it energises and stimulates cellular renewal. The skin's radiance was also enhanced by 35%.
This ingredient is recommended to radically improve tired mature and dull skin.
It is preservative free and certified by ECO-CERT.
The purest and most natural skincare product?
We believe that we have created the purest and most sustainable skincare  products anywhere in the world.
We use the latest PLANT CELL TECHNOLOGY to harvest the cells of our plants in a totally clean atmosphere of a laboratory using no soil, no fertilisers, no pollution or oxidants.