8 x SEED OILS & THREE power plants for our Regenerating Face Oil
Blog
|
03 Sep 2022
We have 8 seed oils in our formulation for The Regenerating Face Oil. Alpine Apple (featured image) – Wheatgerm – Argan – Rosehip – Apricot – Sunflower –   Vitamin E – and Canola.
All carefully chosen for their abundance of vitamins, their ability to decrease fine lines, protect, add radiance, nourish and promote cell regeneration.
This amazing light and super-absorbing oil is also formulated with three power plants, Madonna Lily, Desert Rose and Lupin seed.
Madonna Lily for reducing and reversing damage caused by the sun, and Desert Rose for providing hydration second to none. Both plants are harvested using PLANT CELL TECHNOLOGY.
Lupin Seed extract is renowned for boosting collagen production, to add firmness and elasticity to our skin.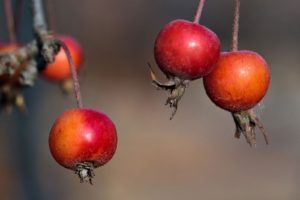 One drop massaged gently into both your face and neck to make sure you have all this goodness absorbed into your skin EVERY DAY!