Evening Primrose
Blog
|
09 Dec 2020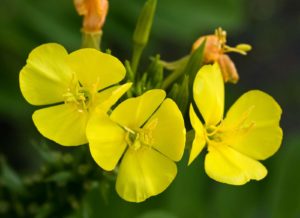 I was just so delighted to find this crop of Evening Primrose growing profusely in the sand dunes near Bembridge Beach where I live.
We use Evening Primrose oil in our two creams THE EDELWEISS FACE RESCUE and THE ORANGE SKIN FOOD for aiding hydration.
To see it growing and flowering in the sand here just confirmed how clever this beauty is, even when it doesn't see much water!
Skincare Tips for August
Keep hydrated by drinking water and moisturising your skin. Parched skin is damaging and ageing even when it looks brown and healthy!
EVENING PRIMROSE HYLARONIC ACID & DESERT ROSE TOGETHER BRING OUT THE BEST IN OUR FORMULATION FOR HYDRATION.