SKIN LOVING ROSES
Blog
|
12 Mar 2022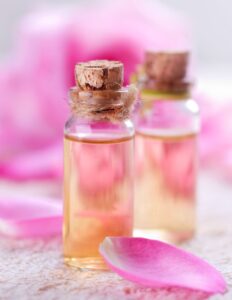 SKIN LOVING ROSES for RHODES

We use the Bulgarian Damask Rose, renowned for being the best in the world, and grown in The Rose Valley of Kazanlak.
Our rose oil is suitable for all types of skin, providing anti-inflammatory, anti-oxidant, soothing and nourishing benefits.
The valley is found along the southern slopes of the Sredna Gora Mountain, providing the ideal climate conditions for cultivation.
This region produces the highest performance rose essential oil in the world due to both perfected production and cultivation, it's benefits cannot be duplicated or replicated.
The rose petals are hand-picked and sent immediately and directly to the distillery whilst still fresh.
Every year on the first Sunday in June is the Festival of Roses. It takes place in the village of KAZANLAK where the rose harvest is celebrated, and the Rose Queen crowned. Just delightful.